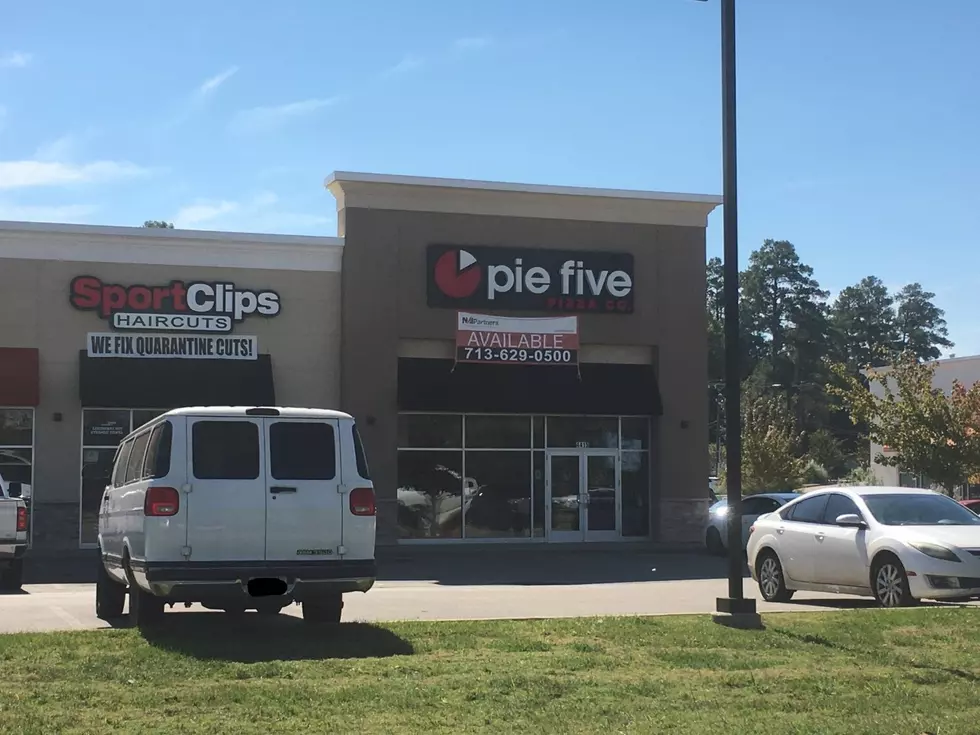 Can This Make A Comeback? Please? Or At Least Build One Near Here
TSM Lufkin - Mark Cunningham
I drive by the old Pie Five location in Lufkin a few times a week. I think back - not that long ago, actually - to a time when we could walk in and get a personal pizza made however we wanted it. It would come with as many toppings as we wanted, along with whatever type of cheese and sauce we wanted. It was like a Subway, but for pizza.
Now when I drive by, this is what I see:
The logo is still there, reminding us of the restaurant that used to be located in the building. But, there's also a realty sign on it. Plus, you can see inside the building, and it's pretty much empty.
So, that brings about this question:
Can we bring Pie Five back...? We don't even have to be picky about it. I'd be fine with building one in Nacogdoches. It doesn't have to go back in the exact same location that you saw above. I'd be fine with just having a Pie Five somewhere near here. It was a pretty cool business model, and it's a shame that it didn't last here longer than it did.
What about you guys? I know that I can't be the only one...Who else would like to see Pie Five make a comeback in Deep East Texas? Or, are you glad that it's no more? Let us know your thoughts and input in the comment section below.
Enter your number to get our free mobile app
More From Classic Rock Q107