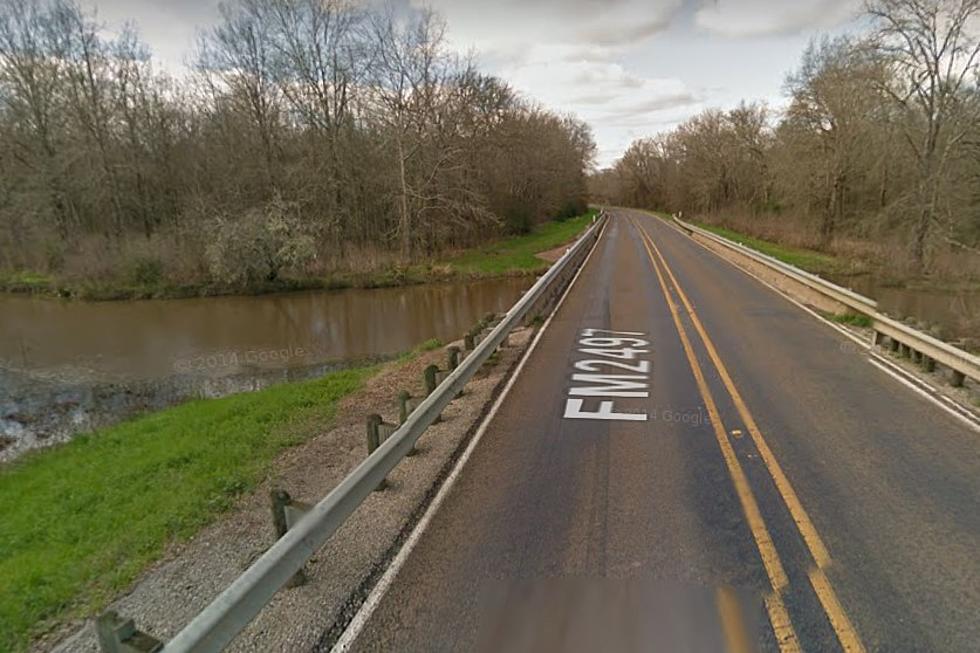 Demolition of Bridges Will Close Down Parts of FM 2497 for Months
Google maps
Anyone that frequently uses FM 2497 between Diboll and Hudson will need to get ready for some changes in the very near future.  Some of the bridges on that 'Diboll Cut Off' (Ryan Chapel Road area) is set to be destroyed and then rebuilt over the next several months.
According to TxDOT, a virtual pre-construction meeting was held in the Lufkin Area Office last Friday signaling the start of this new construction project in Angelina County that will require a road closure to through traffic for the replacement of two bridges.
Crews will set barricades in coming days on FM 2497 for the demolition and reconstruction of bridges and approaches at Cedar Creek and Cedar Creek Relief. The road is scheduled to be closed to through traffic on September 15. Detour signage will be provided for the duration of the closure.
A.L. Helmcamp Inc., Buffalo TX, will serve as contractor for the $5.2 million construction project that will include safety upgrades and extended length and elevation of both bridges. The project is scheduled to be completed by March 2022, weather permitting.
"This project is expected to alleviate flooding that we often see in this low-lying area of the county. We have dealt with the roadway being impassable many times during heavy rains at Cedar Creek and Cedar Creek Relief and these new bridges should help prevent that," said Rhonda Oaks, public information officer. "We urge motorists to stay aware of the closure and avoid the area during construction."
As this project begins, motorists are urged to stay alert to signage announcing the closure, obey all traffic control in the area and choose alternate routes until the project is completed. The closure will be monitored by local law enforcement and TxDOT crews.
LOOK: Stunning vintage photos capture the beauty of America's national parks
Today these parks are located throughout the country in 25 states and the U.S. Virgin Islands. The land encompassing them was either purchased or donated, though much of it had been inhabited by native people for thousands of years before the founding of the United States. These areas are protected and revered as educational resources about the natural world, and as spaces for exploration.
Keep scrolling for 50 vintage photos that show the beauty of America's national parks.
More From Classic Rock Q107