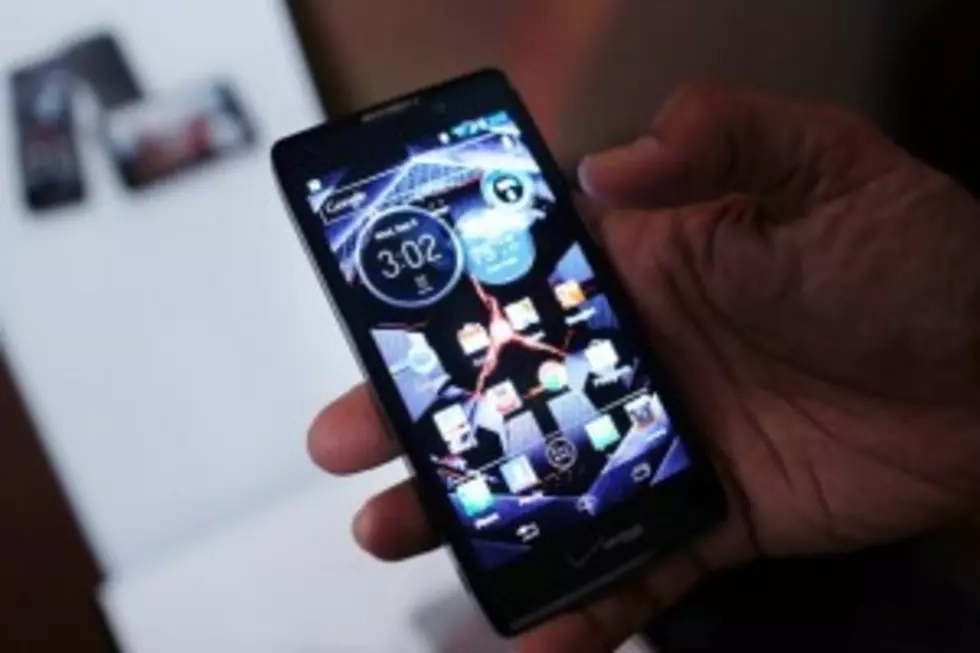 Fear Losing Your Smart Phone? There's a Name For That.
Spencer Platt/Getty Image
Quick story.  I was shopping in the grocery store the other day and set my phone down in the restroom.  About 15 minutes later, I realized I didn't have my phone and I got that panicky feeling that hits when you imagine you might miss a text.  Yikes!
I didn't want to spend a portion of my afternoon at the cell phone store getting a new one, and I didn't want to miss a minute of the Facebook messenger chats on my phone.  Addict? Perhaps.  Thankfully, a good Samaritan turned my phone in to the grocery lost and found and I didn't have to be without it.  Thank you ma'am!
There's a name for those of us who fear losing the phone.  Am I alone in this madness, or are you also a nomophobe?
According to new study, more than half the population claims to suffer from 'nomophobia' - the fear of being without a mobile phone.
Consumers are now so dependent on their gadgets that one fifth of mobile phone owners check their emails in bed and nearly half take their devices to the beach while on holiday.  Yep!  I won't tell you which one I relate to the most.
Women are more likely to experience the anxiety than men, and are 17 percent more likely to suffer from 'nomophobia' than men.  Good for you fellas.
But only 50 percent of people bother to secure their devices with a password, making them vulnerable to having sensitive information in the wrong hands.  Like when you leave it in a grocery store bathroom.
Nomophobes unite!  A feel a support group or a 12-step program in our future.  Until then, happy texting.
More From Classic Rock Q107