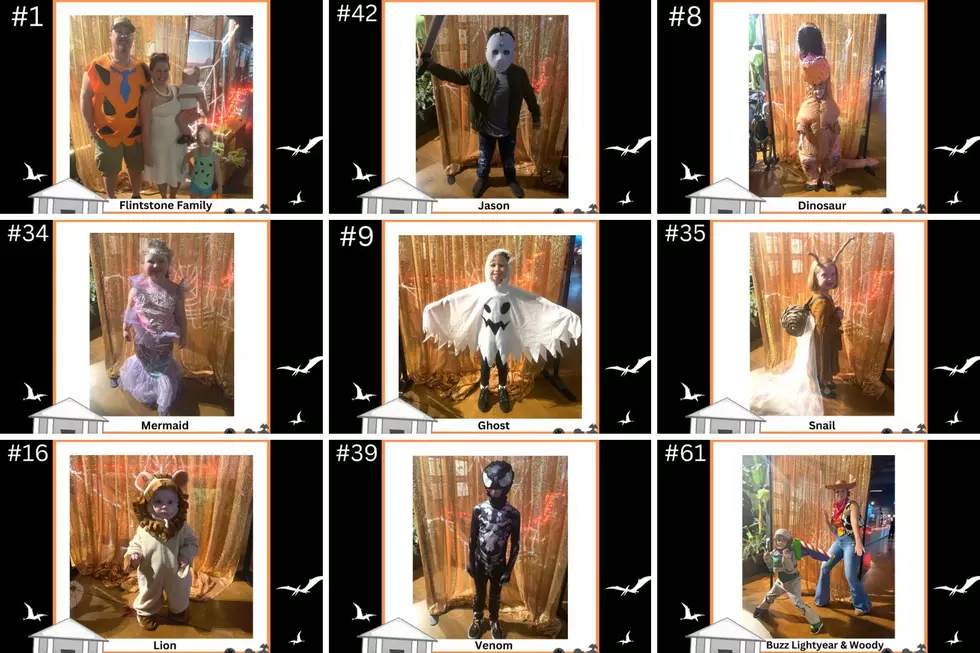 Halloween Costume Contestants Need Your Votes In Lufkin, Texas
Naranjo Museum Of Natural History
The Naranjo Museum of Natural History Family Fright Night costume contest is now live. They closed the museum for a bit before their event and had a blast this past Friday, October 28, 2022.
The costume contest from 6 pm - 9 pm was for children 13 years old and under. All of the contestants now need your help to win the prizes offered by the museum.
Along with the costume contest they also had face painting, games, cookie decorating, and candy. They really went all out to host a fun Halloween event.
Naranjo Museum Of Natural History Photo Contest in Lufkin, Texas 
The kids are trying to win a museum gift shop basket and a free year-long family membership. The second and third-place prize is free admission to the museum for up to 4 people.
The grand prize of a free year-long membership is definitely the goal, and if the family has a kid that is obsessed with dinosaurs this could be a dream come true.
Some of them will be tough as there are two Annas from Frozen and two Optimus Primes. There were also a lot of woodland creatures represented and even a couple of dinosaurs.
These are some of the best family-friendly costumes I have seen this year. Take a look at all of the amazing costumes.
Naranjo Museum Of Natural History Costume Contest
Contestants are competing for a free year-long family membership to the museum, free admission, and items from the gift shop.
Now that you have seen all of the pictures, take a look at their Facebook and vote for your favorite. The winners will be announced on Monday, November 7th to give everyone a chance to vote.
Ellen Trout Zoo - Zoo Boo 2022 Saturday Photos
The last night of this Ellen Trout Zoo Halloween event was well attended and even bigger than the Friday night event.
Zoo Boo 2022 Photos From Ellen Trout Zoo
Friday October 21,2022 was the first night of the Zoo Boo. Take a look at some of the pictures from the event.
Zoo Boo - A Look Back At The Ellen Trout Zoo in Lufkin, Texas
See if you can find a younger version of yourself at the Zoo Boo in these photos.
See The Sandworm From Beetlejuice Recreated On Timberland Drive In Lufkin, Texas
The staff at the Vapor Room in Lufkin has gone all in this Halloween with this massive Sandworm in their front yard from the cult classic movie Beetlejuice. There are also behind-the-scenes photos so we can see everything that went into making this beast.
More From Classic Rock Q107