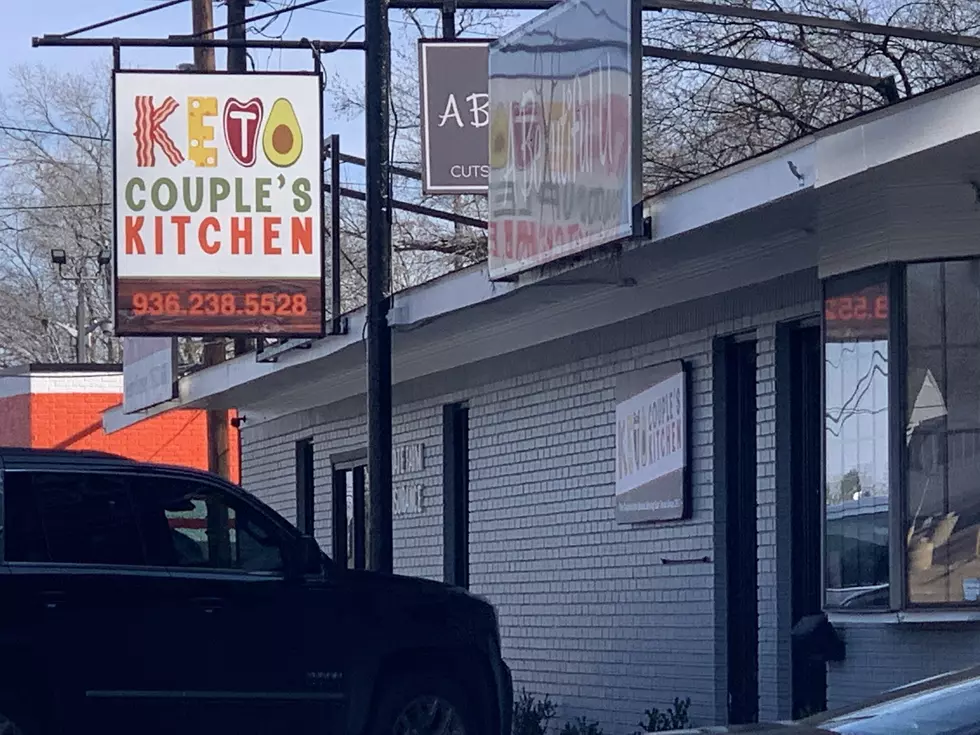 Keto Couple's Kitchen Getting New Location
Dan Patrick Townsquare Media
If you are a fan of Keto's Couple's Kitchen at the Angelina County Farmers Market, they have found a new location and are moving. You have what's left of today till 2pm (Thursday) and 9am - 2pm Friday January 29th, 2021 to stop by the old location. Then they are going to be closed next week to get the new place ready for everyone. The new location is on Timberland right in front of Kiwanis Park, and will open (hopefully) by the second week of February.
They have a lot of different types of items for sale. Finding keto friendly treats in East Texas is sometimes quite a feat. Jimmy the head chef and the crew have an entire list of Keto treats and staples left before the move. Pizza crust, bread, bagels are the staples, but it's the treats that caught my eye. The Chocolate Chip Cookie Sandwiches, and the Cowboy Cookies look amazing.
With a new store, the Keto Couples Kitchen will have new hours. Tuesday through Saturday 7am -2pm. This should offer more opportunities to pick up your items. They will be opening a commercial kitchen and you can look forward to lots more Keto Couple magic very soon.
These guys are really doing the Lords work. It's about more than making money, they are trying to make our community healthier. If you are looking to get off of grains, and still want a treat that won't spike your blood sugar, this could be for you. Prices are reasonable too, especially for the quality of food they provide, and the owners and staff are just great people. I wish them good luck with this and any future endeavors.
Enter your number to get our free mobile app
LOOK: See Inside Elvis Presley's Honeymoon Hideaway
More From Classic Rock Q107