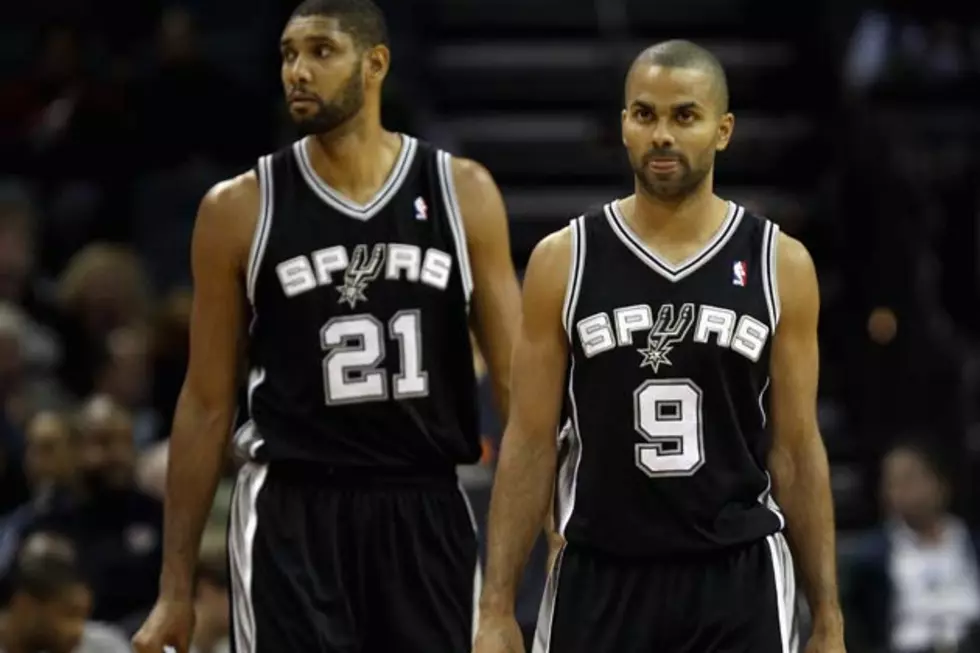 My NBA National Championship Prediction Was Wrong
Streeter Lecka, Getty Images
So, a while back, I made a prediction that the San Antonio Spurs would go on to win the NBA National Championship. In case you haven't been keeping up with it...that prediction was wrong.
Earlier this week, San Antonio lost game four of a series against the Golden State Warriors, who are on the way to their third-straight NBA Finals appearance.
Golden State is an awesome team, no doubt about it. However, I think if the Spurs had been at 100% health, they could have been a worthy opponent, and definitely wouldn't have been swept in four games of a seven-game series.
Let's face it, Tony Parker, a player that's been with the Spurs since 2001 got hurt in the last series against the Houston Rockets, so he didn't play at all against Golden State. In addition to that, Kawhi Leonard, a player that is easily one of the best players in the NBA, got injured in game one against the Warriors, and he didn't return in the series. (Side note: the Spurs were winning game one by 23 points while Leonard was in the game. After his injury, they lost the game by 2.) Yes, it is a very real possibility that San Antonio would have lost the series even with these two stars playing, but I do believe it would've been a very different series.
This is not me trying to make excuses. The San Antonio Spurs lost to a very worthy opponent. And yes, my prediction was wrong. The Spurs didn't win the national title this year. However, the Spurs made it to the Western Conference Championship, as one of the final four teams in the NBA, despite injuries.
Taking this information into consideration, I think it's time to make another prediction. I know it's early, but I predict that San Antonio will make another long run in the 2017-2018 season. I have no problem making a prediction that they'll win it all next year. They've got a team of veterans like Tony Parker and Kawhi Leonard, along with rookie players that stepped up in the post-season this year, such as Jonathan Simmons and Dejounte Murray. And, to top it all off, they have - in my opinion - the absolute best coach in the league, Gregg Popovich. I don't think it's too far of a stretch to say that they'll be back with a vengeance next year, looking for national title #6.
Oh, and one more thing... #GoSpursGo
More From Classic Rock Q107