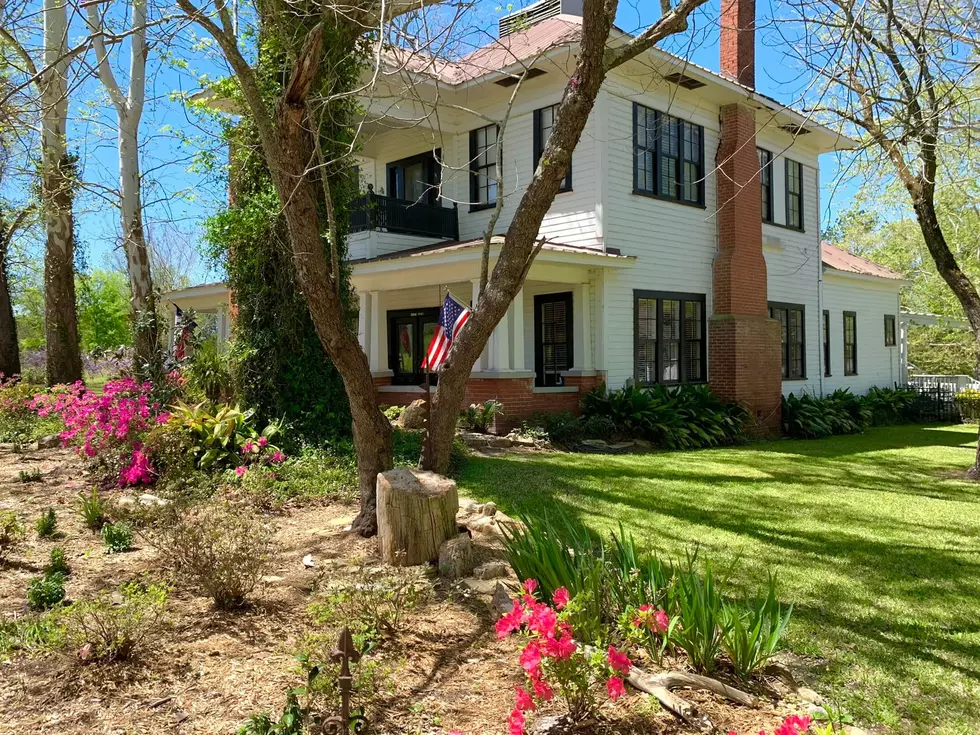 Plan A Getaway At The Secluded Texas Forest Country Retreat In Manning
Texas Forest Country Retreat via Facebook
With prices soaring to new heights daily, planning a vacation close to home is a great idea. Many people come to Deep East Texas to relax and take advantage of the abundance we have right here in Texas.
Today I took a closer look at the Texas Forest Country Retreat in Manning. Manning was a small sawmill town started in Angelina County back in 1863.
Back in 1925 with a population of 1,000 people, it was one of the largest towns in the county. The town died after a fire destroyed the Carter-Kelly Mill in 1934.
The Mansion On Sawmill Lake Is A Very Secluded Texas Wedding Venue
Manning is just south of Huntington like Zavalla, just more toward Diboll. Out in the middle of what seems like nowhere, there is the Mansion At Sawmill Lake, which is the main showpiece of the Texas Forest Country Retreat.
The American Foursquare house was made of virgin longleaf pine and was the house of an East Texas lumber baron back during the boom times in Manning. This place makes the retreat really feels like a trip back in time.
They also have other places on the property, like the Bever Creek Lodge and the Carriage House. The main focus of the property is a wedding venue, but they also rent the rooms and different onsite accommodations for other events and overnight accommodations throughout the year.
I think this place is a true hidden gem in East Texas. If you truly want to get off the grid, and still have some creature comforts like Wifi, this might be a nice, quick, getaway for the weekend.
Book At Stay At This Secluded Retreat In Manning, Texas
This is a great place to get away from the light pollution of the big city. Come and truly see how big and bright the stars at night are, deep in the heart of Texas.
The Most Charming Historic Home In Lufkin On Airbnb
If you are looking for a unique getaway close to home this one is within walking distance of downtown Lufkin.
Gorgeous Retreat On Lake Nacogdoches
A stunning custom pool and every amenity awaits inside and out.
More From Classic Rock Q107