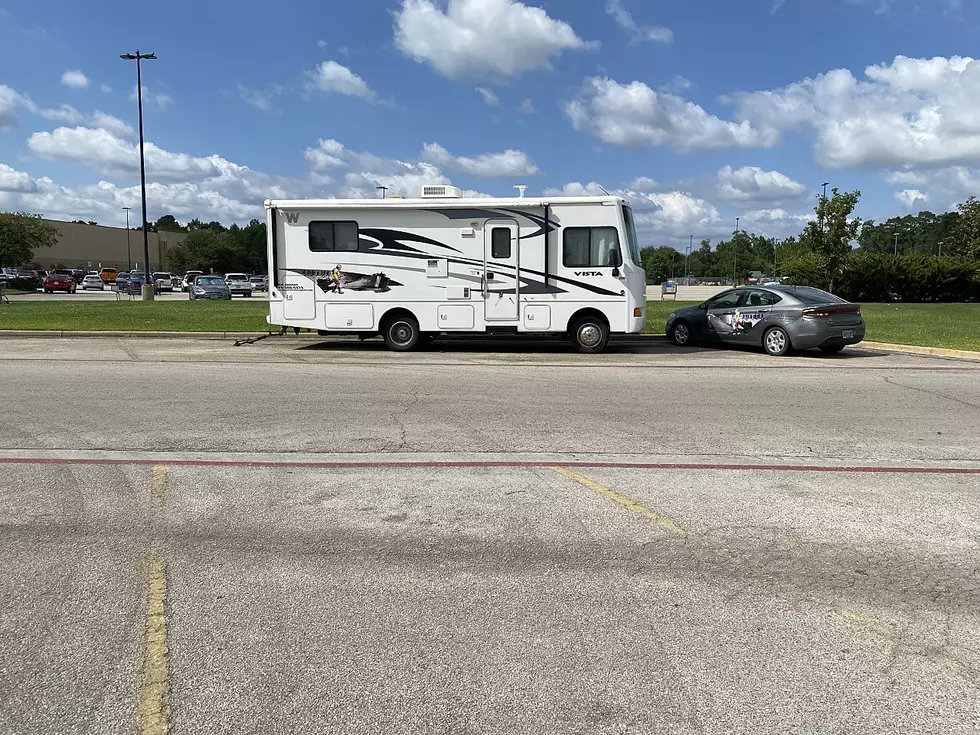 Remember The Vet Running Across Country? His Team Was In Lufkin
You may have heard the story about Ernie Andrus, the 97-year-old Navy vet that has been walking/running across the country to raise money for a Navy ship memorial. The group is called Coast2CoastRuns. They've got a website, Facebook page, and more to keep you up-to-date with Ernie's progress.
And, surprisingly enough, Coast2Coast was in Lufkin yesterday. We saw this in the Lufkin Walmart parking lot:
After seeing that, I decided to do some checking online. This was the post:
Now, Ernie himself wasn't in Lufkin with the run. According to his own Facebook page, he had a doctor's appointment, so he didn't actually participate in the Lufkin trek. But, as you can see, his team was there, and they even got their own police escort!
I'm not sure where exactly they're heading to next, but I know that I'm going to be keeping an eye on them. Ernie and the team are raising money for a cool cause. Plus, he's 97. NINETY. SEVEN. I'm not even a third of his age and I'm still not getting out to exercise like he is! I'm truly blown away by this guy and his perserverance!
Way to go, Ernie! Keep up the good work! We're rooting for you here in Deep East Texas!
Enter your number to get our free mobile app
More From Classic Rock Q107