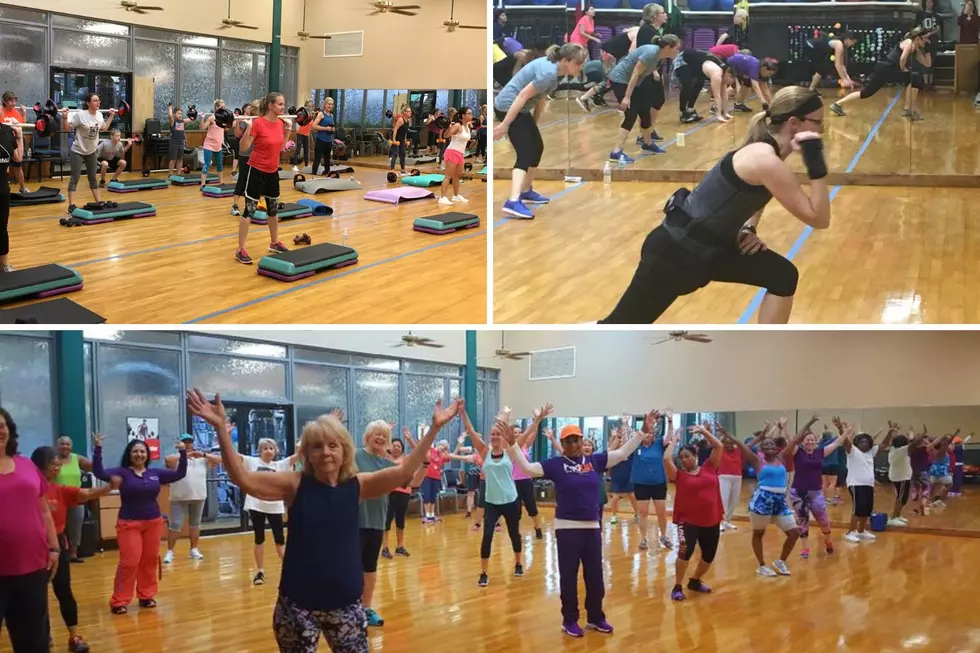 Try Classes For Free At LiveWell Athletic Club In Lufkin, Texas
LiveWell Athletic Club via Facebook
If you have never taken group classes with a professional instructor because you were worried about commitment, this might interest you. Livewell Athletic club is offering free classes, even for non-members.
They are offering 9 different featured classes during the month of September. Here is your chance to find out what Zumba, Yoga, and Tai Chi classes are all about without having to pay a thing.
Their free class schedule starts with Zumba and Zumba Gold on Saturday, September 3rd, 2022 at 9 am. All of this is completely free for members and non-members alike.
Get Free Classes And Great Prizes At LiveWell Athletic Club
LiveWell will be giving away prizes at each class. You could win a free T-shirt or shakes and smoothies from the smoothie bar.
Every class you go to will also enter you into their grand prize drawing at the end of the month. The more classes you attend, the more entries you will have in the drawing.
The September Showcase is a great way to get acquainted with LiveWell and its staff. Then in the end, their hope is that you would eventually join the gym, but there is no pressure or obligation.
Check Out The Livewell Outdoor Track in Lufkin, Texas
One of the things about Livewell that I really enjoy when I go is the outdoor track. It is well-lit and gated for your security, so you can always confidently focus on your fitness goals.
It is a 1/3 mile loop and much more interesting than just staring at the wall, while walking on your treadmill at home. They also have a pool and a splash pad for the kids.
The Most Charming Historic Home In Lufkin On Airbnb
If you are looking for a unique getaway close to home this one is within walking distance of downtown Lufkin.
Get Your Own Zip Line Amusement Park In Nacogdoches, Texas
Two stocked ponds, two main houses, and an entire zip line park could be all yours at this property in Nacogdoches, Texas
In Town Country Living In Lufkin, Texas
Have you ever wanted an indoor hot tub?
More From Classic Rock Q107