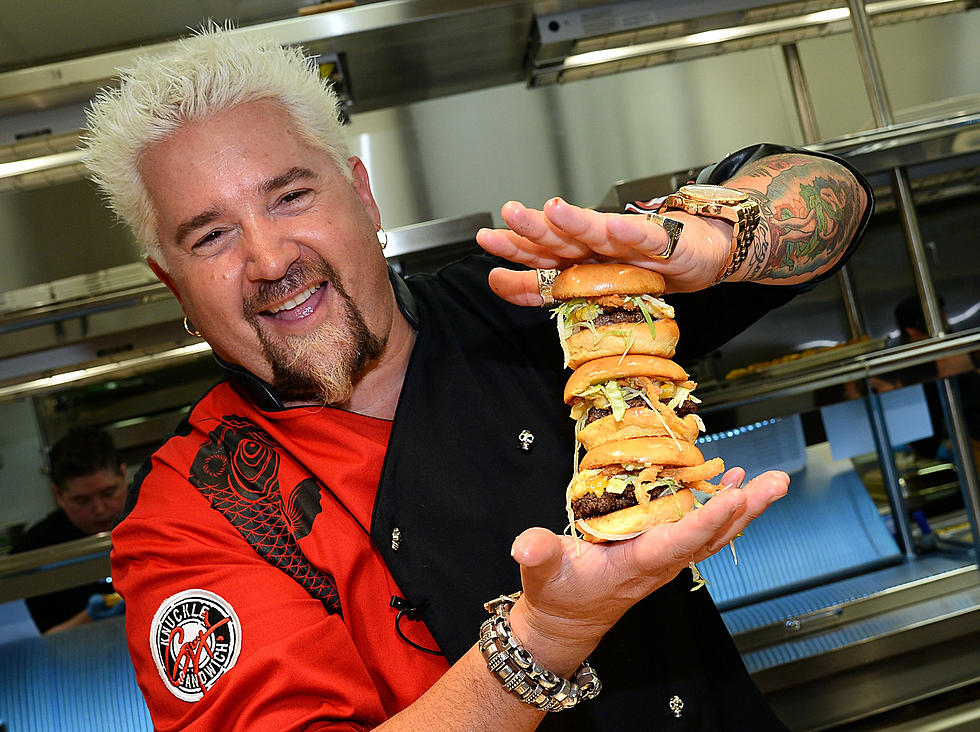 Brainstorm: How Can We Get Guy Fieri Into Deep East Texas?
Ethan Miller
In case you didn't know, I'm a big fan of Guy Fieri. Whether it's "Diners, Drive-Ins and Dives" or "Guy's Grocery Games", I'm a fan. He just seems to be a pretty cool guy with a great taste in food.
That's where the next question comes into play...How can we get Guy Fieri into Deep East Texas?
It's not like we don't have any restaurants that couldn't make the cut on his Food Network shows. And, in that same thought process, it's not like we don't have anyone from our area that couldn't go toe-to-toe with the chefs on his competition show either...
But still, we haven't seen Guy make his way to Deep East Texas. He's been through Houston, Dallas, San Antonio and others, but not over here behind the Pine Curtain. Shoot, I've even eaten at establishments that he's featured on his show. They were great, don't get me wrong. But, I think our local cuisine could stand with it.
Does anybody reading this have any pull, whatsoever, with getting this man into Deep East Texas? Or, do you have a preference of WHERE he should go once he gets here? Feel free to leave any and every one of those ideas in the comment section below.
I know that he wouldn't be coming to eat any of the food that I might be whipping up, but I do know that we have some places that it would be pretty awesome to see get put on the map, right?
Just my thoughts, no hidden agenda here. Just a Food Network fan, really.
Enter your number to get our free mobile app
More From Classic Rock Q107