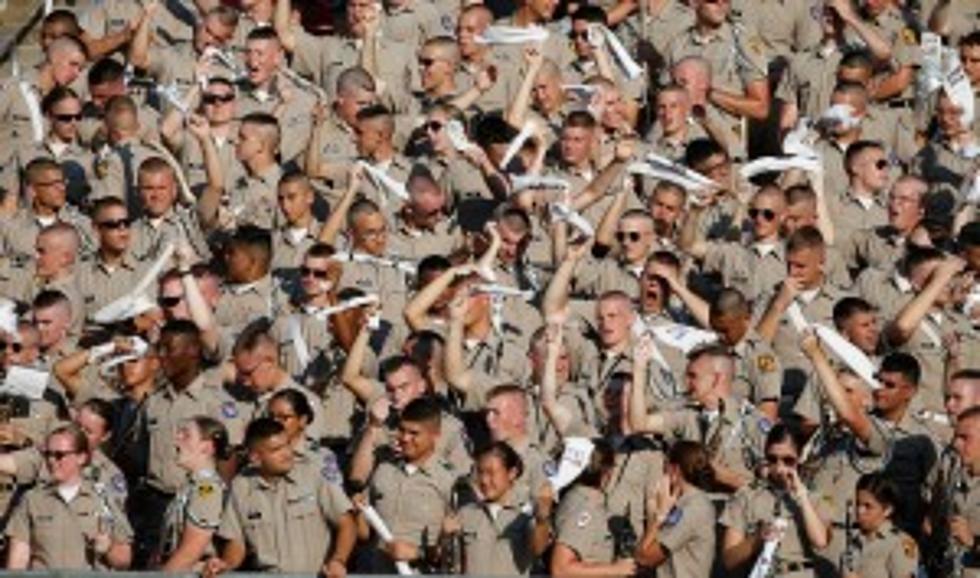 Female Cadet Leads Texas A&M For The First Time
Getty Images/Kenny Hill
The Corp of Cadets has been a part of the culture at Texas A&M for 139 years, and for the very first time this spring the corps will be led by a woman.
Junior Alyssa Marie Michalke will lead more than 2,400 cadets when she takes over this spring.  Right now she's a corps sergeant major, which is the highest rank for a cadet who is not a senior, and she's the first woman to rank that high.
The school says the corp itself has been growing, and has added more than 450 students in the last four years.  So this spring when she takes the reigns, Michalke will be leading the largest corp in 45 years.
So, Longhorn fans...does that make you appreciate the Aggies a little bit more?
No matter how you look at it, it's ground-breaking, and it may give some Aggies fans a little more to cheer about.