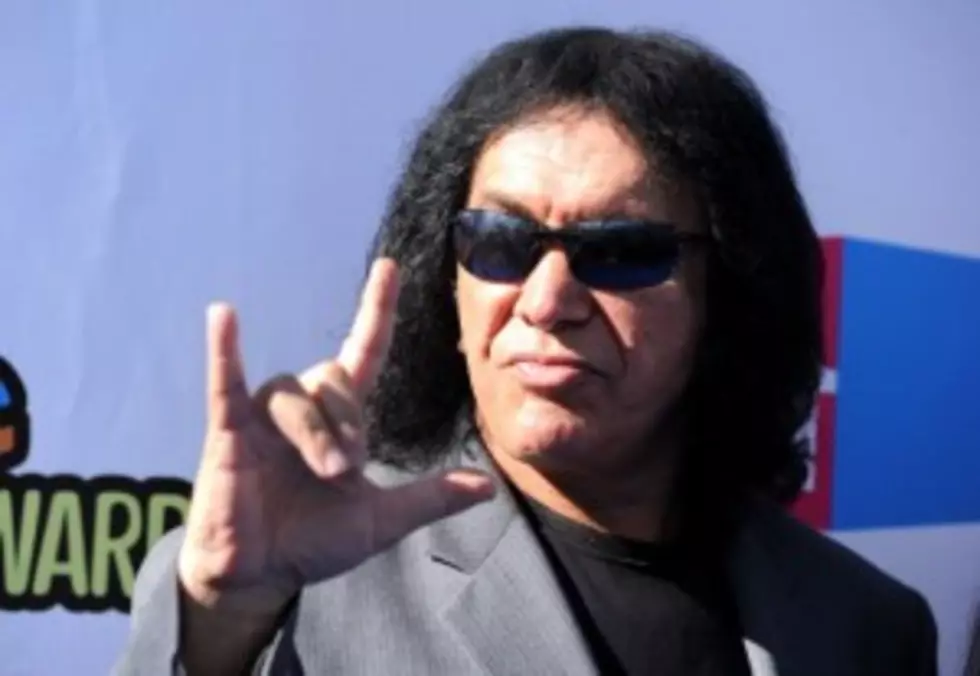 Gene Simmons Says Madonna Not "Appropriate" for Super Bowl Halftime Show [VIDEO]
The choice of Madonna as the Super Bowl halftime performer has thrilled some, and ticked off others.  When TMZ asked Gene Simmons, whose band performed at halftime during Super Bowl 33 in 1999, how he felt about Madonna's selection, Simmons said, "I love all karaoke singers. I like all the girls who get up and sing with tapes."
The conversation then digressed to American Idol winner Scotty McCreery's recent lip-synced flubbing of his single at the Macy's Thanksgiving Day Parade, which Simmons called "bad," and then added, "You gotta have some integrity.  I don't care what your music is.  Have some integrity.  Be real.  Or, full disclosure before the fact: Hold up a sign and say, '70 percent of what you hear is fake. It's a tape. I'm a karaoke singer.'"
When pressed on whether he felt Madonna was an appropriate choice for the event, Simmons said, "I don't think it's appropriate, but that doesn't matter.  If you're gonna get up, do it real.  Do a real band, or tell everybody it's a tape.  I hate tapes."  Simmons did say, however, that Madonna is "terrific."
More From Classic Rock Q107