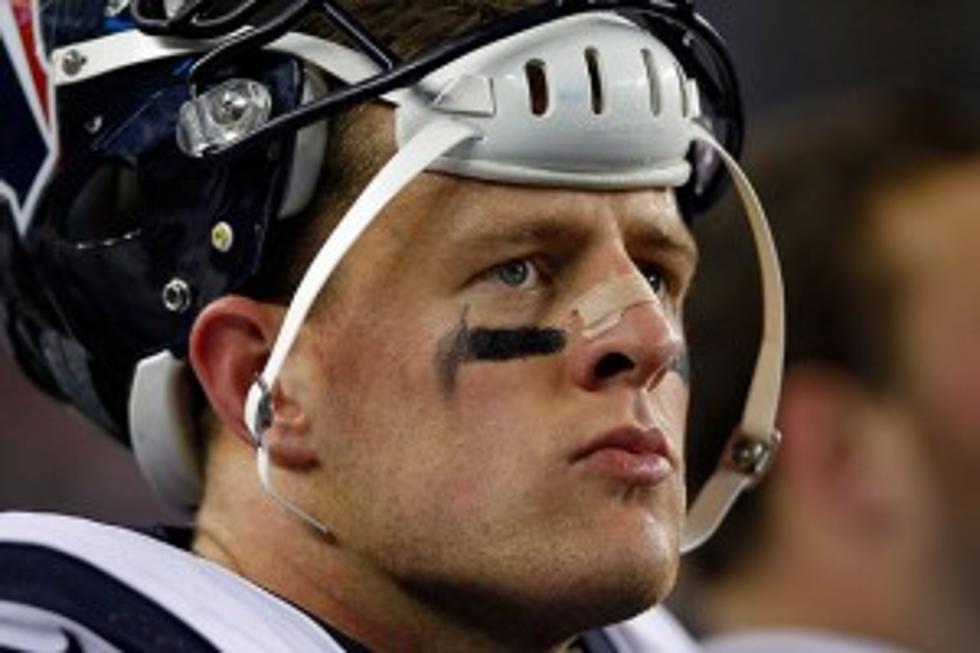 Texans' Star Visits 11-Year Old Crime Victim in the Hospital
Getty Images
In my last blog about JJ Watt, he was getting distracted by a cheeseburger at a press conference.  This post is really different, and frankly has a lot more meat to it.
Last Friday in Houston, bullets riddled the side of the house where 11-year old Manuel Jimenez lived with his family, and Manuel ended up with a bullet hole in his chest.  The shots killed his 6-year old brother, Moses, while he slept.  Moses' twin sister survived.
Houston Texans' defensive end, JJ Watt, popped in to surprise Manuel at the hospital on Monday where he's recovering.  Watt and the Texans heard about what happened, and wanted to give the family a little bright spot in the middle of what's been incredibly tough few days. Can you imagine what that family must be going through right now? Police haven't made any arrests yet.
Along with the JJ Watt surprise, neighbors have swarmed in to help too.  That's what we do in Texas.  Some of the bullet holes have been plugged with flowers and balloons, and the makeshift memorial at the house continues to grow.
Football seems like a side note, but the Texans did get their first win of the season Sunday against the Bucs.  They'll be back on the field against Atlanta this Sunday at noon, and I have a feeling Manuel and his family will be watching.
More From Classic Rock Q107