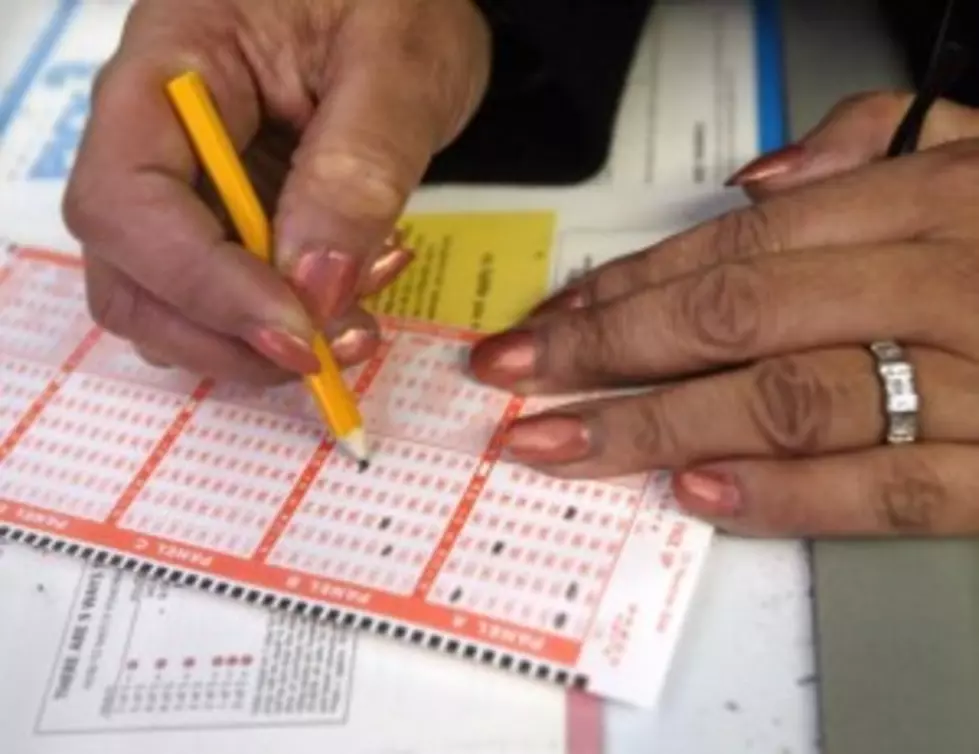 Powerball Jackpot Grows to $185 Million
Tim Boyle/Getty Images
Anytime the Powerball jackpot starts to swell, the lines grow longer to buy tickets and the pot of cash grows even bigger. So expect that $185 million jackpot to continue to move today as the day goes on.
Feeling lucky? Today is a good day to pool your money at the office and buy lots of tickets. The drawing is tonight, November 14th. Oh, think of the iPads and flat screen TVs you could put under the Christmas tree with that wad of cash. And pay off debt, buy a new house, donate to charity, buy a new car - you could be rollin' in George Clooney money.
I'll post the past few non-winning Powerball numbers in case you want to compare your own string of lucky numerals. Good luck!
Sat Nov 10 – 32, 42, 50, 54, 55, Powerball: 32
Wed Nov 7 – 32, 34, 45, 52, 58, Powerball: 20
Sat Nov 3 – 4, 7, 9, 30, 54, Powerball: 25
Wed Oct 31 – 1, 27, 31, 45, 48, Powerball: 5
Those sets of numbers produced no winners. Perhaps tonight is your lucky night! The only problem is, millions of people in 42 other states, the District of Columbia, and the US Virgin Islands are thinking the same thing. They're running out to buy their tickets right now after taking up a collection at the office, or after digging through couch cushions and pants pockets to find the $2 to play.
If there's no winner tonight, the next drawing will be Saturday. That jackpot could be well over $200 million.