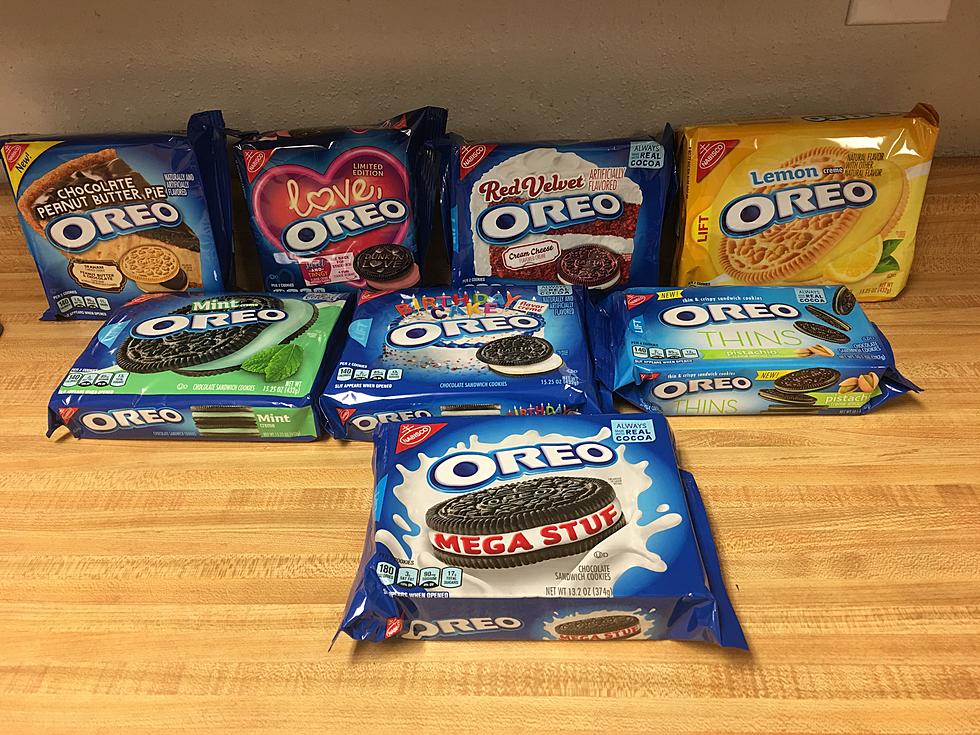 Q107 Oreo Food Trials Coming Soon…
Mark Cunningham
There have been a few times that we've tried some food challenges here at the radio station. You may remember the Pumpkin Trials, where we tried different "pumpkin-flavored" foods. If you need a refresher, you can see the video at the link below.
Now, we're at it again. But this time, we're trying different flavors of Oreos. Personally, I'm only a fan of the original Oreo. I don't need extra cream, or different flavors, so this is something I'm already a little nervous about. Check out some of the flavors we'll be testing out:
Who knew there were that many flavors? And that's not even all of them! But, we're going to try them out, and you guys will get the chance to watch it happen!
Stay tuned for the video - Q107 Oreo Food Trials - coming soon!
More From Classic Rock Q107