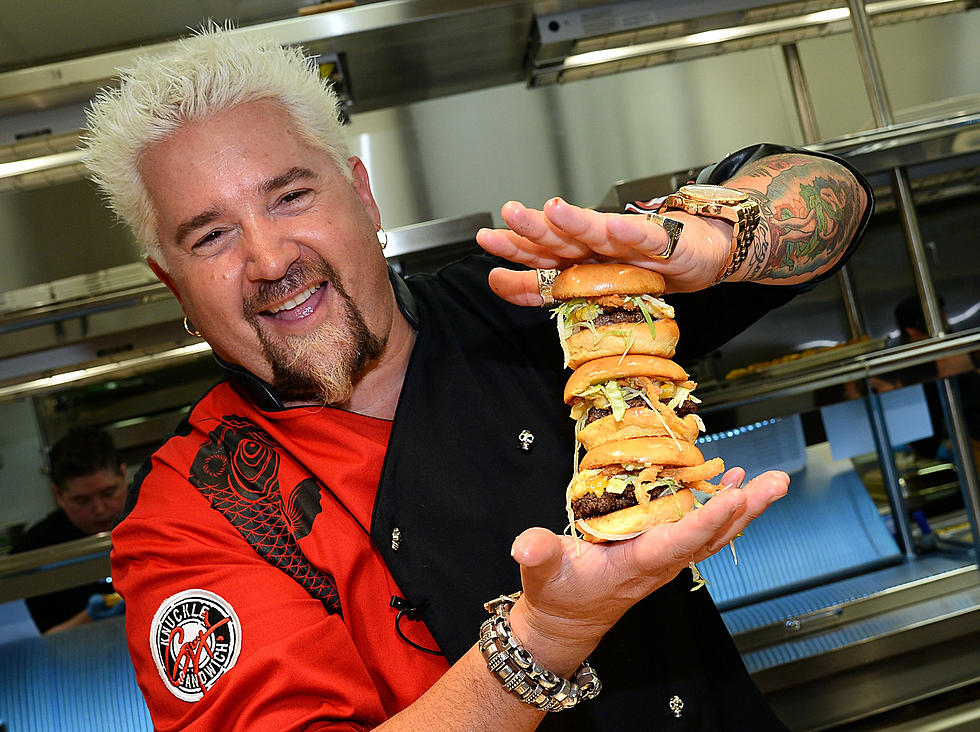 When and Where Will Guy Fieri Stop In Deep East Texas?
Ethan Miller
If you're like me, then you're a big fan of the legendary chef, Guy Fieri. And if you're a big fan of Guy, then you're definitely a big fan of Diners, Drive-Ins and Dives. You know the show I'm talking about? It's the series on Food Network when he travels across the nation visiting different restaurants. He tries restaurants of all different types, from Italian, to BBQ, to Cajun, to American, and of course everything in between.
He's actually made several stops in the Lone Star State throughout the show's lifetime. 69 times to be exact, according to FlavorTownUSA.com, a site dedicated to the triple-D show. The only problem? Guy hasn't made his way into Deep East Texas. He's been elsewhere in Texas, like Houston, Dallas, San Antonio, Austin and El Paso, among others. Only, he's never been out east before. At least, not on his show.
That knowledge started this thought process: Why shouldn't he come out here to Nacogdoches or Lufkin? I mean, we've got the places for him to try! We've got awesome BBQ joints, great burger places, tons of good Mexican-food restaurants to try, and lots of other choices. There's no reason why he wouldn't take a day-trip out here. Plus, the people out here would be more than welcoming, right?
So now the question becomes: When and where will he stop in Deep East Texas? Will it be Nacogdoches? Will it be Lufkin? Or, will it be somewhere else here behind the Pine Curtain? Where do you think he should make a trip to? Let us know in the comments below!
More From Classic Rock Q107