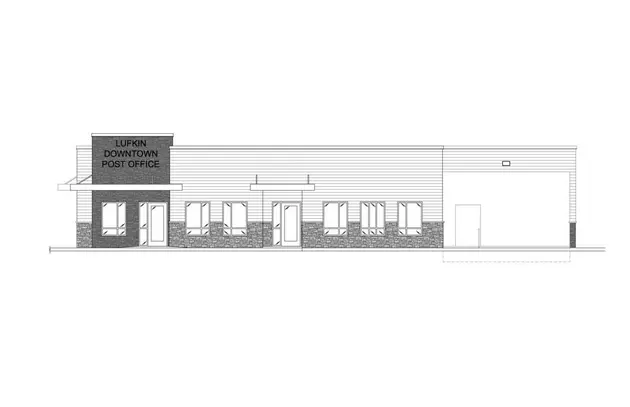 Lufkin is Getting A New Post Office….Eventually
Hicks-Co / LDN
Though this is still in the planning phase, there is certainty. Downtown Lufkin is getting a new U.S. Post office located at 601 E. Lufkin Ave.
By JESS HUFF/The Lufkin Daily News

Sep 17, 2019

The U.S. Postal Service will be opening a branch in downtown Lufkin, across the street from the former postal facility, officials confirmed Tuesday.The new location will be at 601 E. Lufkin Ave. and is being constructed by Hicks-Co, Todd Stracener, the vice president of development for Hicks-Co, said. The new facility will be accessible from both Frank and Lufkin avenues."Hicks-Co will be constructing a 4,000-square-foot facility and a 21-space parking lot for customers," Stracener said. "We are grateful to be a part of bringing this essential service back to the downtown area."Republican state Rep. Trent Ashby was instrumental in the new location, Stracener said. He worked continually with the regional Post Office to convince them of having a location in downtown Lufkin, he said."I want to publicly thank him for his steadfast support and dedication to this cause," Stracener said.Albert Ruiz, an official with the U.S. Postal Service, declined to comment at this time because he didn't have any information on a timeline, he said.
Not having to go all the way across the loop to get your mail is a big win. Some addresses downtown, don't have their own mailbox. This would be a great so they could use the P.O. Box system and businesses will be more likely to to invest downtown with this kind of access.