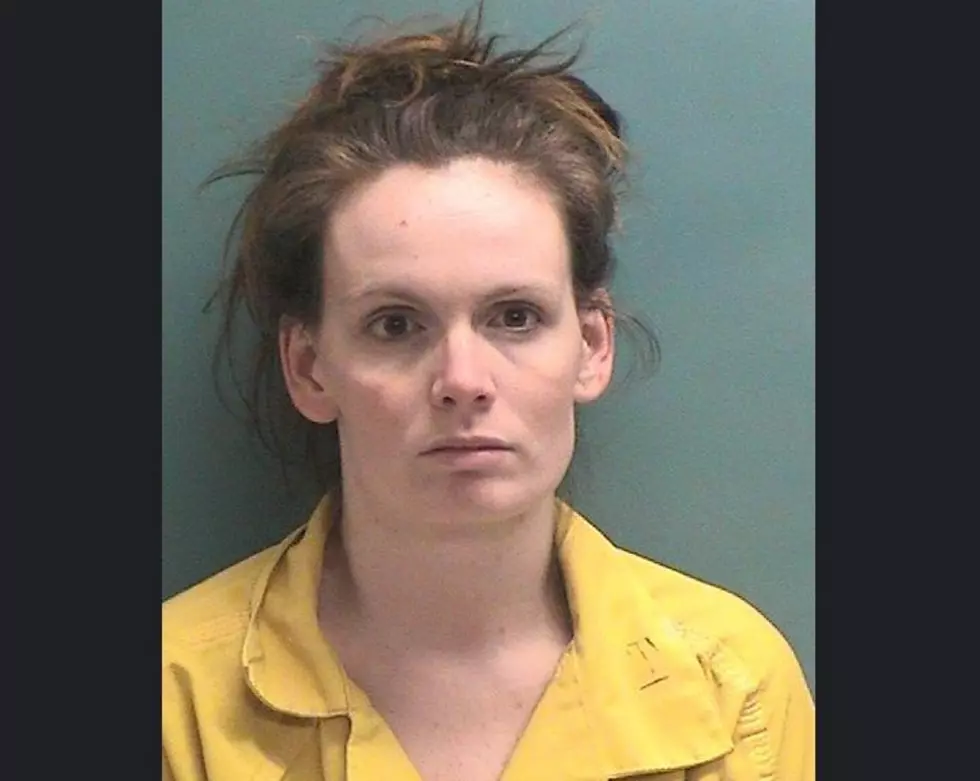 Nacogdoches Traffic Stop Leads to Multiple Drug Charges
Contributed photo/NCSO
According to a release from the Nacogdoches County Sheriff's Office (NCSO), a traffic stop on Thursday, February 20th resulted in the seizure of methamphetamine from two different locations in Nacogdoches County. Deputies with NCSO stopped a Chevy passenger vehicle following two different traffic violations on Highway 7 West at F.M. 2782.
The driver of the vehicle was identified as Toni Smith, 29, from Nacogdoches. The driver was extremely nervous and deputies became suspicious of her demeanor. A Sheriff's Deputy K-9 unit arrived at the scene and conducted a free air search around the vehicle. The certified K-9 alerted to the odor of narcotics coming from the vehicle.  Deputies then conducted a search of the vehicle that led to the discovery of over 10 grams of crystal methamphetamine.  Deputies also discovered other drug paraphernalia inside the car.
Toni Smith was transported to the Nacogdoches County Jail and charged with Possession of a Controlled Substance, a 2nd degree felony. Bond was set at $100,000.
On Friday, February 21st, investigators with NCSO conducted a follow up on the case investigation.  They believed that Smith possibly had more narcotics hidden at a residence located in the 5000 block of highway 59. Investigators arrived at the residence and obtained consent to search. 67 grams of methamphetamine that was also mixed with Heroin was found at the residence.  Investigators were able to link these drugs to Toni Smith.
Smith was also charged with Possession with intent to deliver of a controlled substance,  a 1st degree felony. Bond was also set on this charge at $100,000.  Smith remains in the Nacogdoches County Jail.
Enter your number to get our free mobile app
More From Classic Rock Q107