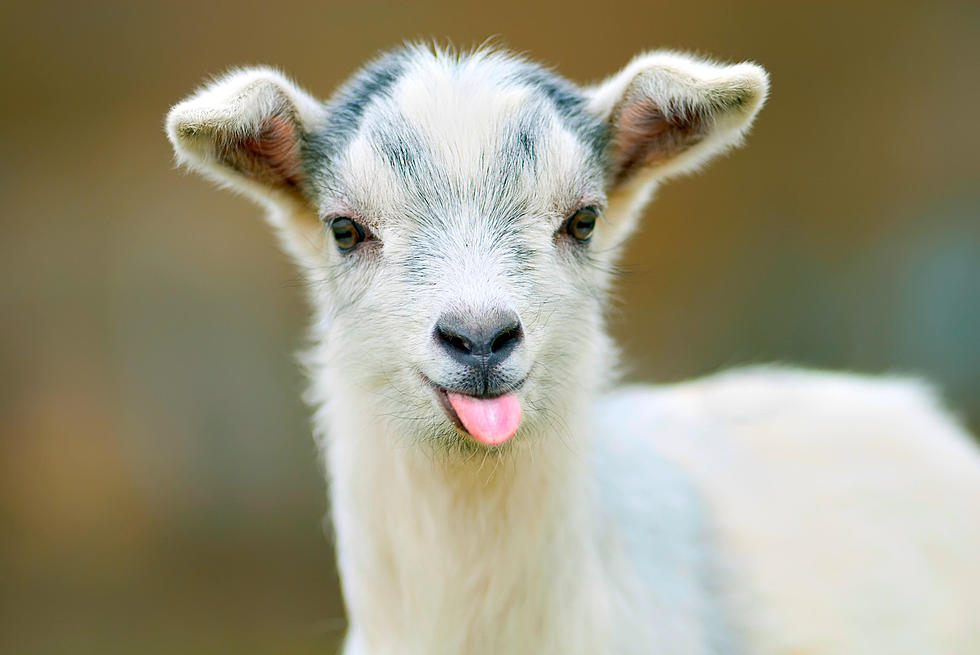 Goat Yoga Is A Dream And It's Coming To Nacogdoches
maximili
The Front Porch Distillery in Nacogdoches has been putting on some interesting events at their location lately. I've been noticing a theme; they all look really fun.
The one that finally caught my eye today was Fall Goat Yoga. This is real, no kidding around. Now that I have that bad joke out of the way, let's figure out what is going on here.
Flower Hill Farm's Lindsey Arnold instructs this 30-minute yoga class accompanied by a herd of cuddly mini goats. Then after the class ends, you can use an additional 30 minutes to hang out with the goats and get some pictures.
You Need The Goat
 The event is at the Front Porch Distillery on Saturday, October 9, 2021 from 10 am - 11 am. The Distillery is located at 7905 S US HWY 59 in Nacogdoches.
They are a local, family-owned distillery that makes craft spirits. Rum, Whiskey, and Vodka are just some of their specialties.
Get your tickets on Eventbrite. $38.50 out the door for an amazing goat experience, and the Front Porch Distillery is also throwing in a tour ticket good for three mixed drinks.
12 And Up 
Goat Yogis must be 12 or older to participate. If you are under 21 you can't get mixed drinks, but you can use the ticket for your choice of non-alcoholic beverage.
They also want to let everyone know that goats like to uh...nibble. They also like to jump on your back when you are doing yoga poses.
Of course, that lends itself to some amazing pictures for your social media feed. It also lends itself to fill out a waiver before you start the session.
LOOK: Stunning animal photos from around the world
From grazing Tibetan antelope to migrating monarch butterflies, these 50 photos of wildlife around the world capture the staggering grace of the animal kingdom. The forthcoming gallery runs sequentially from air to land to water, and focuses on birds, land mammals, aquatic life, and insects as they work in pairs or groups, or sometimes all on their own.
WATCH OUT: These are the deadliest animals in the world
More From Classic Rock Q107