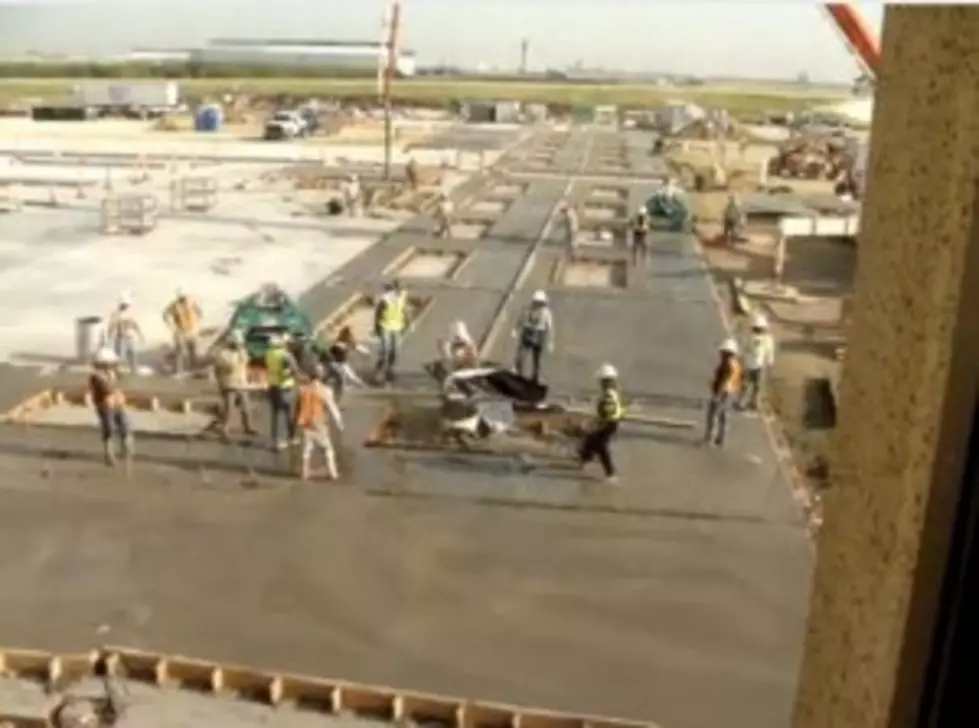 Construction Workers Try to Stop a Concrete Buffer [VIDEO]
Forget, "How many Aggies does it take to screw in a light bulb"?  How many construction workers does it take to stop an out of control concrete buffer?
I don't know who is filming all of this, but I also like their color commentary.
More From Classic Rock Q107